You Are In The Panoramic Pavilion
Scroll down and enjoy our complete collection of panoramic photographic postcards.
---


Greetings From
Chicago. Lincoln Park - Folding Panoramic Postcard - ca. 1910

E.C. Kropp, Publ., Milwaukee
---
---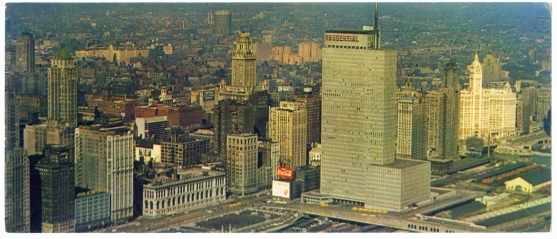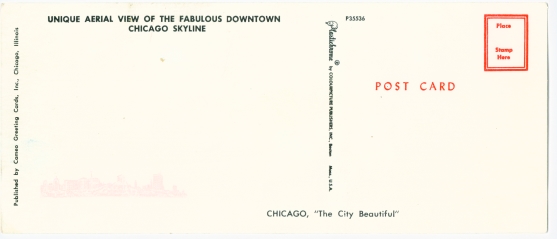 Unique Aerial View of the Fabulous Downtown Chicago Skyline - ca 1955

Cameo Greeting Cards, Inc., Chicago
---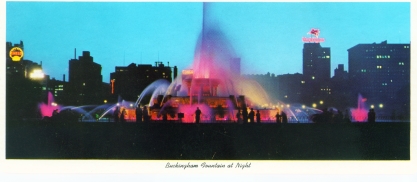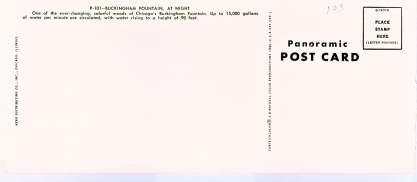 Buckingham Fountain At Night: P-101 - ca. 1958
One of the ever-changing, colorful moods of Chicago's Buckingham Fountain. Up to 15,000 gallons of water per minute are circulated, with water rising to a height of 90 feet.
---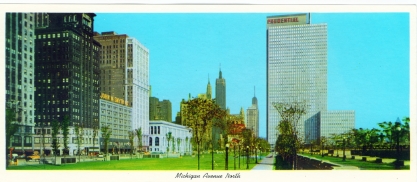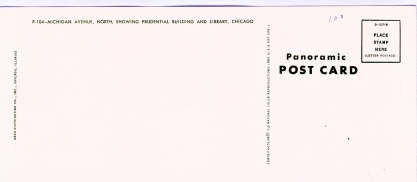 Michigan Avenue North: P-104 - ca. 1958
Michigan Avenue, North, Showing Prudential Building and Liberty, Chicago
---
---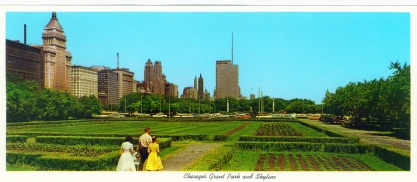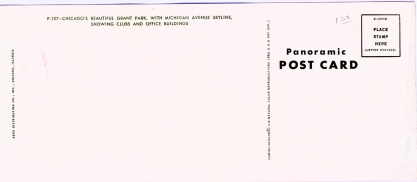 Chicago's Grant Park and Skyline: P-107 - ca. 1958
Chicago's beautiful Grant Park, with Michigan Avenue skyline, showing clubs and office buildings.
---
---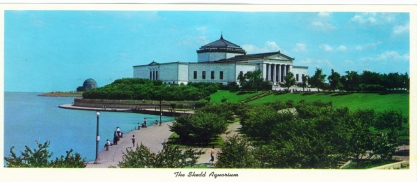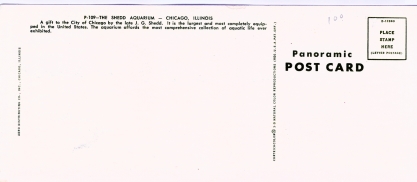 The Shedd Aquarium: P-109 - ca. 1958
A gift to the City of Chicago by the late J. G. Shedd. It is the largest and most completely equipped in the United States. The aquarium affords the most comprehensive collection of aquatic life ever exhibited.
---
More postcards are being posted in this category. Please check back again.