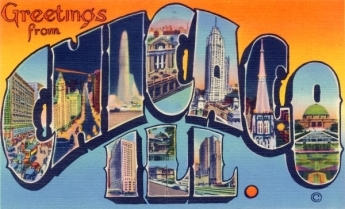 Welcome to the Chicago Postcard Museum.

You are about to enter a fascinating exhibition of rare, antique, vintage, contemporary and novelty Chicago postcards. There is approximately 15% of the Museum's postcard collection currently online.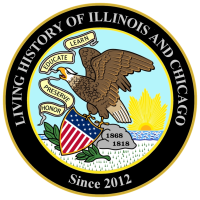 If you enjoy this type of Chicago history, you'll love the history presented in the Living History of Illinois and Chicago® group. There are plenty of antique and vintage photographs and loads of history presented by over 34,000 members, and it's free to join.


Museum News & Information
Marshall Field & Co.: In Memory of a Chicago Institution.
Article: The Chicago Reader - Show us your [...] Postcard Museum.

Don't miss the Museum's awesome Joseph Koehler, Chicago Hold to Light, postcard collection.
Sunset Theaters 1 & 2
1893 World's Columbian Exposition

1893 World's Fair: Illustrated Photography presented in widescreen.

Listen to Our Radio Interviews
WBEZ 91.5 FM, Chicago Public Radio, Eight Forty-Eight Show presents: Passion for Postcards Goes Digital. Listen Now.

WLUW 88.7 FM, Outside the Loop Radio. Listen Now.